The good thing about imagination is that we own it and can mould it as per our whims and fancies. That we can let it fly in any frivolous direction makes us human beings. April 1st is that notorious day when we can lay bare our wildest imagination, yet people will blame the day, not us. 
So, taking advantage of this occasional foolhardiness, here are some headlines that we wish were true:
1. Tech Giants To Re-hire Employees They Laid-off
In what can be seen as a change of heart, tech giants – Meta, Google, Microsoft and others – are calling back their 'valuable' employees they had fired since last year. The companies' HRs have decided to reinstate the employees without asking them to reupload their documents on the HR portal.
The move came after the founders of these big businesses realized the fault lies at the top-level management and not among those who merely execute their ineffectual strategies.
2. Modi, Kejriwal and Gandhi to Tour Spain together
On the occasion of International Democracy Day, Prime Minister Narendra Modi, Delhi CM Arvind Kejriwal and dimpled-face Congress leader Rahul Gandhi will take a tour to Spain to mend fences. 
According to the sources, the trio has signed a pact that during the tour each of them will pick a surprise adventure sport in which they all have to participate together.
3. No Pathan screening for KKR if it wins IPL 2023: SRK
Bollywood king Shahrukh Khan has made a promise to Kolkata Knight Riders that he will not hold any special screening of Pathan if the team wins IPL 2023. 
KKR coach Chandrakant Pandit has said that this statement alone has boosted the moral of the team.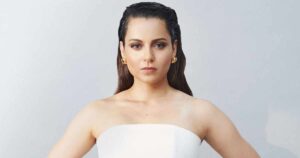 4. Kangana Ranaut to Play Dragon in HOD Season 2
The Queen of Bollywood outsiders, Mother of social media trolls,  Himachal born and Hater of the nepotism gang, Kangana Ranaut, has signed a contract with HBO to play a significant character of a dragon in the second season of the House of Dragons. 
"I wanted to introduce a creature that could end the nepotism running in Targaryen, Lannister and Stark families", says the writer of the show George RR Martin.
5. ChatGPT to Share Personalized Gossip with Users
OpenAI, the company behind chatbot ChatGPT has upgraded the technology that powers the bot to share personalized gossip with the user.
The upgraded version will require a user to type #AurSunaBehan and the prompt will share the AI-generated spiciest gossip.  During high demand, the chatbot will throw only some keywords, leaving the rest to the imagination of the user.
6. Ministry of Textiles Ropes in U(o)rfi Javed as Brand Ambassador for Khadi
The Ministry of Textiles has approached Uorfi Javed to become a brand ambassador for Khadi and spread awareness about the minimalist ways in which Khadi can be worn as a garment. 
This comes after Javed was recently spotted at Juhu in only Bapu-styled loin cloth.
7. Instagram limits number of wedding reels
Those who recently got married will be in for a shock as Instagram has put a limit on the number of wedding reels. The lovey-dovey couples will not be able to share the wedding moments from different angles and on different audios with #SoulMatesForever tags.
As per the data, on average a year-old bride uploads 319 reels and pics of her wedding with the same man. This disturbs the psyche of those not even able to find a date.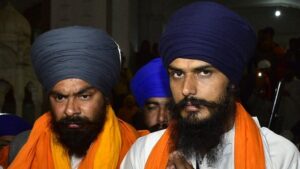 8. Amritpal Singh stops peeing, fears Indian media
Khalistani separatist Amritpal Singh, known for his multiple CCTV footage, has reportedly refused to 'take a leak' as he fears Indian media may capture his act and run it as primetime news. 
Sources close to the radical preacher revealed that ever since the Indian journalist, who exposed notorious gangster-turned-politician Atiq Ahmed Singh while peeing was conferred Pulitzer, Amritpal has not answered nature's call.
9. Memes community resents over disqualification of RaGa
The social media memes community has registered a protest against the disqualification of Congress leader Rahul Gandhi from the Parliament. 
"Rahul-related memes guarantee us an 80% hike in engagement rate. His disqualification would be a jolt to the meme community. Many had sacrificed plum jobs to become memers. They have families to look after," said a memer on condition of anonymity.
10. IMD declares March as monsoon season
After observing the constant rains throughout March, the India Meteorological Department has declared it a Monsoon season.
The climate observatory body has for the first time blamed the Eastern Disturbance and not the usual Western Disturbance for this change.
Disclaimer: We do undertake rigorous checks on content provided by contributors before publishing the same. If you come across some factual errors, kindly bring this into our notice and we shall review your objection and claim as per our policy and display correction credits and corrections on the article itself.
The opinion expressed in the article is of the writer. Writer is a freelance journalist/journalist based in Delhi